Carbon Expo Barcelona 2015
Barcelona, May 29 – Carbon market discussions among policy makers, business representatives, NGOs, think tanks and financial institutions ended on a high note today at the 12th edition of Carbon Expo. Organized by IETA, the World Bank Group and Fira de Barcelona, the event reaffirmed its status as the world's largest climate finance and carbon market conference.
With over 2,200 visitors from 109 countries, 100 exhibitors and over 300 speakers, Carbon Expo 2015 in its 12th year has grown by 30% compared with last year. Annually, it gathers key players to discuss carbon pricing and tools to finance the transition to low-carbon economies. Just six months ahead of climate negotiations in Paris, key challenges and opportunities are crystalizing.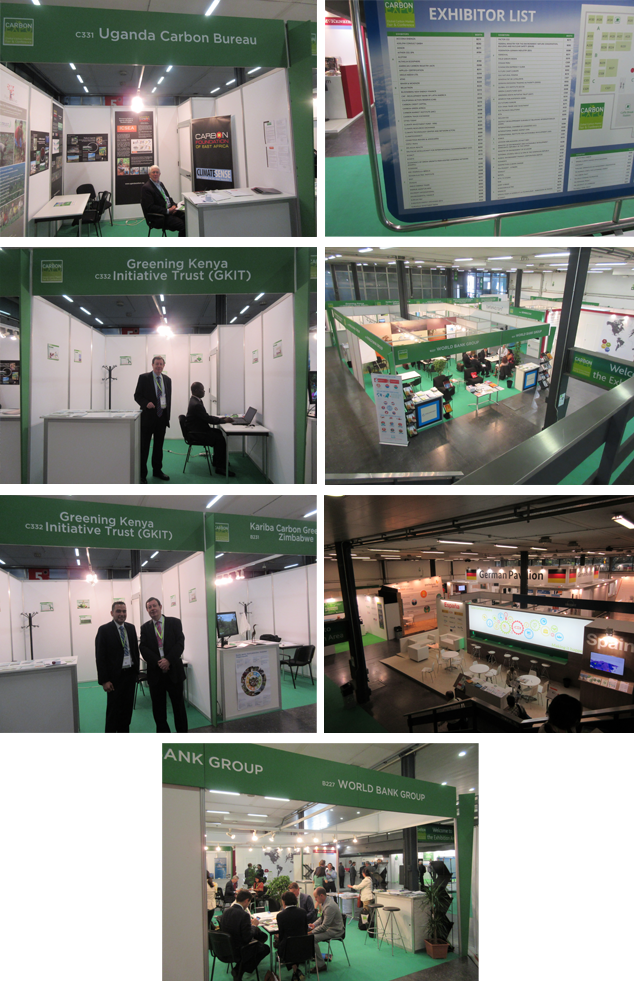 The Executive Secretary of the UNFCCC, Christiana Figueres, emphasized the role of the private sector in her opening remarks:
"Business used to wait for governments for policy perfection – they are no longer waiting. They are moving forward, providing support and encouragement to national and international actions, because addressing climate change is their best policy for business continuity. In doing so they can also help towards providing the investment, the finance and the technology developing economies need to pursue a climate-friendly path that is part and parcel of their growth and development."
The event also focused on the development of strong carbon markets, effective climate financing and technology to decarbonize the global economy. Despite a challenging few years for carbon markets, participants expressed a strong belief in a market–based solutions to emissions mitigation, as reflected in the 10th edition of IETA's Market Sentiment Survey released at the event.
"There's a growing chorus of business voices calling for market mechanisms as they are the most effective tool to tackle climate change," says Dirk Forrister, IETA's CEO and President. "The message for policymakers going in to the climate negotiations is clear: markets matter for the success of any future climate framework in boosting action by the private sector." This Carbon Expo attracted the largest number of CEOs ever, which highlighted their interest in public-private collaboration to catalyse real economic transformation using market instruments.
Addressing the opening ceremony, Rachel Kyte, Vice President and Special Envoy for Climate Change at the World Bank Group, said, "We hope you will lift up your eyes to Paris and beyond as we try to do something we have never attempted before, which is to grow without carbon. Market mechanisms will be key to mobilizing a global response of an appropriate scale. Carbon pricing will be a necessary if insufficient component of each country's transition, accompanied by other measures to get prices right and send signals to economic actors."
King Felipe VI of Spain welcomed participants and other high-level speakers, including Miguel Arias Cañete, the European Commissioner for Climate
Action & Energy; Spain's Environment Minister Isabel Garcia Tejerina; and French Ambassador for Climate Negotiations Laurence Tubiana.
The next Carbon Expo will take place in Cologne, Germany in late May 2016.
World Bank Group, IETA and Fira de Barcelona: a successful partnership
The World Bank Group was the first institution to develop global public-private carbon funds with the creation of the Prototype Carbon Fund in 2000, and has since launched over 18 carbon initiatives designed to support carbon markets in client countries, reduce green technology investment risk and increase the scope of carbon finance. This is now widening to innovative financial instruments to support climate and carbon finance from the client country perspective.
IETA has been the leading voice of the business community on the subject of carbon markets since 1999. IETA's 130 member companies include some of the world's leading corporations, including global leaders in oil, electricity, cement, aluminium, chemical, paper, and other industrial sectors; as well as leading firms in the data verification and certification, brokering and trading, legal, finance, and consulting industries. IETA works to develop an active, homogeneous global greenhouse gas market that transcends national frontiers.